League of Architects Pakistan (LEAP) Tailor Made program
Posted by

Date

December 15, 2022
League of Architects Pakistan (LEAP) Tailor Made Program
It was fantastic to work with the League of Architects Pakistan (LEAP) and host their group of experienced architects in Prague last month. This 10-day program included 14 lectures and practical workshops given by leading architects and experts in architecture alongside museum, galleries and sights visits.
The group especially appreciated the Urban Planning workshop with Jitka Molnarova from Unit Architects and the lecture on Architects and Developers given by Klára Filaunová from 4ct. Also visits to the Centre for Architecture and Urban Planning as well as the Faculty of Civil Engineering at the Czech Technical University were really well received. The group was also invited to have lunch with the Pakistani Ambassador at the Embassy of Pakistan in Prague.
Each evening there were optional trips allowing the participants to immerse in the local culture, history and lifestyle. One of the highlights was the field trip to Karlin with a focus on gentrification – the changing identities of working-class neighborhoods in the inner-city of Prague with Jakub Nakládal. All our partners enjoyed interacting with their Pakistani peers and the group appreciated the numerous opportunities to discuss cultural aspects and architectural differences between the two countries.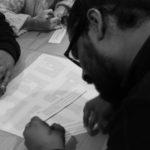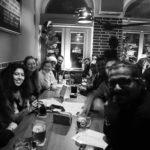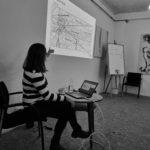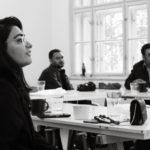 Our partnership with LEAP has started off strong, we greatly appreciated all their support throughout this journey and we look forward to many new opportunities in the near future. Our goal was to support LEAP in their international efforts and we designed and developed an affordable experience for the participants who gained maximum out of this intensive program. In return, we had the pleasure to work with a wonderful, proactive, passionate and engaged group.
If you want to learn more or would like to explore a customized solution for your students/professionals, let us know anytime.