The program is designed together with industry experts to give you every skill required for a smooth transition to your next career track.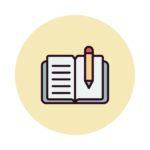 3 weeks of intensive practical courses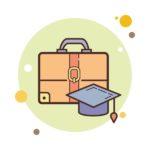 MADE FOR STUDENTS AND GRADUATES WHO SEARCH FOR PRACTICAL EXPERIENCE AND KNOWLEDGE ABOUT THE REAL WORLD WORKING ENVIRONMENT.
Decide what career path to choose
Boost your CV 

Improve your soft skills

Expand your professional network
THE PROGRAM RANGES FROM LAW, IT, TECHNOLOGY, DESIGN, AND MARKETING TO OTHER TOPICS AND IT INCLUDES SEVERAL NOTABLE LECTURES ON SOFT SKILLS AND LEADERSHIP DEVELOPMENT.
"ECCEDU IT program brought
me a lot of professional and
personal experience.
Especially the work with
professionals during
workshops and internship
gave me a lot of practical IT
and related skills which I can
easily utilize to boost my
future career."
Ufuk Yavuz, Turkey
"I totally think this program is 100% needed for every future lawyer. Even if you're still a student like me, it helps you to discover your
real passion, as there are lots of lectures and each of them is different from the others and you may see where you'd like
to specialize. Totally
recommend!"
Dana Maria Timar, Romania
"I was expecting to learn
from this program, but
my experience exceeded by far my expectations.
It has changed my view of life and not only did it benefit me as an architecture student,
it has also helped me learn so much about myself."
Sa'ada Alfar, Jordan