Helping students gain experience they need to succeed!
Our mission is to engage companies in education! Why? Because we aspire to help bridge the gap between academia and professional experiences across various fields and via various channels. Consequently, the goal of ECCEDU is to share experience and inspiration through globally unique educational programs for young and determined students. 
By partnering with leading companies, corporations, institutions, and other impact players, we help students understand what is ahead of them and provide them with everything they need to succeed! Using our key values of impact, sharing and authenticity, we have developed tailored programs to help students build the professional future they dream of. 
COMPANIES
Would you like to help guide the younger generation by sharing your valuable experiences? At ECCEDU we believe in education and professional development, so we would like to use your know-how and knowledge in your field to inspire our students.
If you want to learn more about how you can get engaged, visit our partners page!
Who is already on board with us providing internships and delivering lectures?
Do you want to learn from the best in the world? Join one of our free-of-charge webinars. All you need is to apply here.
We have great pleasure to announce that our first webinar of 2022 is here.
We are more than happy that Mrs Mária Čulenová, a Senior Designer from Lasvit, has decided to accept our invitation and will talk to you about Glass Design. Since this webinar was supposed to take place in October 2021 but had to be rescheduled, I hope you will take advantage of this opportunity and will not miss it!

Lasvit is a designer and manufacturer of lighting installations and glass for architecture. Their pieces of work are scattered in more than 2200 places, from hotels, public spaces and cruise ships, to private residences and yachts. You can check their website to get more information on their work: https://www.lasvit.com/.
Speaker: Mária Čulenová, Senior Designer at Lasvit
Topic: Glass Design
Date: Thursday, January 20, 2022
Time: 3 PM CET (UTC+1)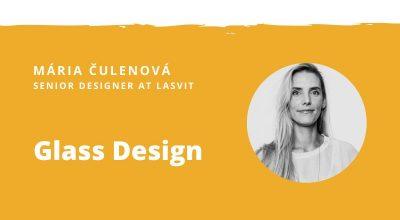 UAE Opening Reception - UAE Program Smooth Commencement
We have launched our first Law program in Dubai in November. As with our every program, we began with the opening ceremony. It took place in the lovely venue of Radisson Blu Hotel, Dubai Deira Creek. The whole evening was about networking and getting to know each other. Wouldnt be complete without the speech of the founder of ECCE Tomas Hülle.
The guests included our students and the representatives from our partner companies, such as HSBC, Coca-Cola, Lasvit and others. We hope everyone enjoyed the event as much as we did and let the program be the most enriching experience for both students and companies.