Our mission is to engage companies in the education of the coming generation. Why? Because they represent the only environment capable of preparing students for the real-life. Without their engagement, the young generation will waste its time, potential and will be lost by not knowing what career direction to take. Traditional education can deliver theory but lacks context and practical engagement and experience.
We don't need any money from you. Just your desire to help if needed with delivering lectures and/or accepting students for (unpaid) internships! Our programs typically combine internships with educational parts centered around key real-life career skills. And that is why we need you and your company! Our rule is that we try to avoid professors, ex-managers, coaches, and mentors. This is because they normally do not have the most up-to-date experience needed in this turbulent world and those are also people universities traditionally work with. We give to students what no one else can, the most authentic, career-centered, and impactful experience! 
Without firms like yours, it would be impossible to deliver on our vision!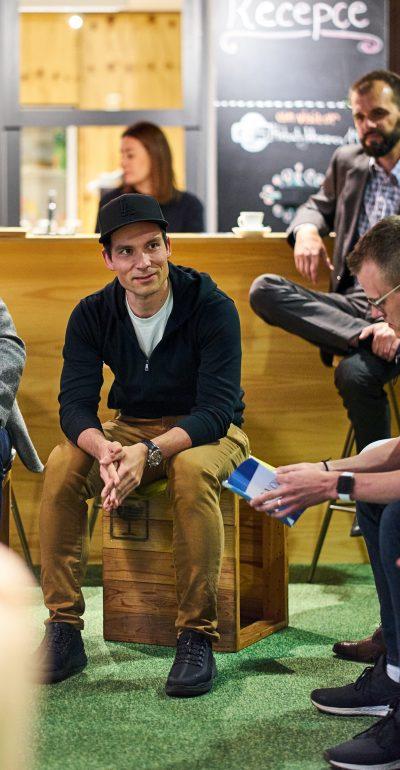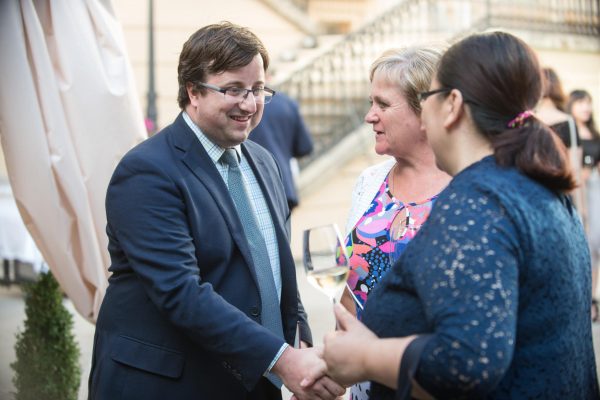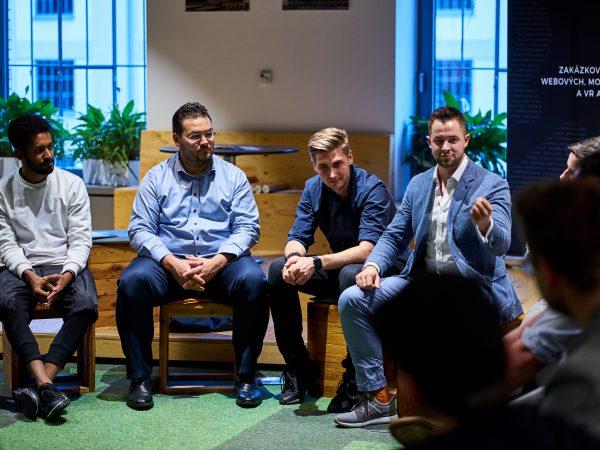 Countries of our partners
Continents where we operate
Introduction of our vision
Who is already on board with us formally?
For instance Tesla, Siemens, Coca Cola HBC, Lego, T-Mobile, DLA Piper, King Wood Mallesons, Unicredit, Red Hat, Productboard, Skanska, Creative dock, Shipmonk, EY, PWC, Allen&Overy, Dentons, Valeo, Axa, AE7, Kiwi.com, Eye Level, Exxon Mobil, Chapman Taylor, Jestico+Whiles, Takenaka, Cushman & Wakefield, and 450 other partners.
To see the full list, please visit our page
here
. But keep in mind, we do not have only our formal partnerships but we also work with individual high-profile speakers from many other prestigious companies which support us indirectly. Among those are individuals from companies such as
HSBC, IBM, META, Novartis, WeWork, Philips, NOV, SKODA,
and many many others… On purpose, mentioned are primarily globally recognized "big brands" but we have also hundreds of startups, scale-ups or just small firms. We do not mention them because their brands might not immediately ring the bell but not all students desire a big global environment. Some might prefer smaller firms and we want to make sure that we can share experience from companies of various sizes, structures, and missions!
Andreas Schleicher
Director for Education and Skills, OECD
"Countries have skills shortages, not degree shortages"
Do you want to see some of our partners and students directly?
Because we will give you access to our community of hundreds of companies aligned around the same vision, we will boost your brand awareness and we will be open to be there for you whenever you might need us. Moreover, your employees and colleagues will love sharing with students because it also refreshes their own thinking and they also help people outside of their own business! It is needless to say that the current world operates in a partnership and community way. By helping the coming generation, you will become part of ours with all the credibility and opportunities it brings.
We sign with our partner's general framework agreements. Once completed, we individually contact them whenever there is a program we can work on together. It is then fully up to them to decide whether to participate or not. Our only key priority is to have established an efficient channel of communication so we know quickly whether they want to participate or not. By officially signing our cooperation, companies only confirm their commitment of being open to sharing know-how with the coming generation!
If you have any additional ideas how we can work together, do not hesitate to let us know. Allow us to give you a further example of what can be done with our newly launched scholarship schemes (Despite this concrete option, we are very open to set individual arrangements with various firms!)
Do you want to help even more?
Especially to those individuals who lack resources, fight against the odds of gender or race biases, or those who are already talented? We can establish together scholarship funds that will help them financially and the scholarship will be named after your company. If you commit, we as ECCEDU are also ready to co-finance your effort! In this way, we can completely change the career path for these individuals and prepare them together for their future. This applies also to your company directly by offering students as a partner of our program trainee position with you! In this way, you don't only help students but you also nurture your future employees and commitment towards sustainability and innovation!
If you are interested to walk this path with us, please fill the form below
If we do not get back to you in 24 hours, feel free to call us or contact us via office@eccedu.net and one of our team members will reply shortly.